Gearsafe HSEQ Management System
At Gearon we strive for continuous improvement in the delivery of projects to our clients with a committed focus to Safety, Quality & our Environment.
Underpinning our delivery is Gearon's unique Gearsafe HSEQ Management System certified to ISO AS4801, ISO9001 & ISO14001. Gearsafe has been specifically developed to provide the framework to effectively manage and deliver every aspect of our operations.
The three gears in Gearsafe represent Safety, Quality & Environment, the interlocked gears signify integration, reliability & consistency of performance in all that we do and the tick signifies peace of mind for all stakeholders.
The majority of the Gearsafe system is driven via a paperless mobile quality management system (MQMS) using tablets, phones and laptops in the field and at head office. Information is communicated quickly and forms are created and filed immediately for all users of the system to access.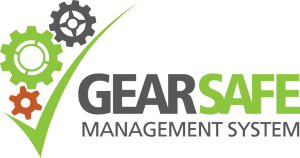 We foster a culture of lasting relationships, social awareness and environmental sustainability.