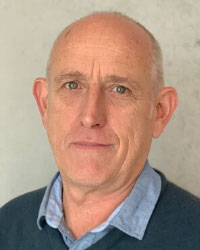 Robert Gearon
Managing Director
Robert Gearon has been managing the family business since 1989. He has overseen the growth of the business from a small plant hire and bulk earthworks firm to a professional civil contracting company with a diverse range of skills. Robert assists with all aspects of the business with a depth of knowledge accumulated over 35 years working in the industry.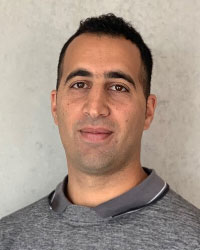 Sinan Hilmi
Construction Manager
Sinan Hilmi commenced employment with Gearon Civil in 2008 after completing his degree in Civil and Infrastructure Engineering at RMIT, majoring in Geotechnical Engineering and Construction Management. He quickly established his abilities in estimating, tendering and project management. As construction manager, Sinan now manages all aspects of tendering and management of our projects. Sinan is heavily involved in the tender process which enables him to have a greater understanding of each job prior to commencement. He oversees all projects and assists the Project Managers where required.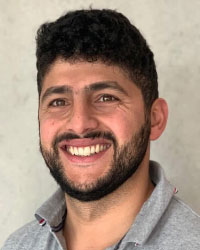 Mo Haidar
Project Manager
Mo has worked in the civil and mining industry since 2008 and has worked as Project Manager for Gearon Civil since 2014. Mo has worked on a variety of civil and civil infrastructure projects, from bulk earthworks to railway station and freeway upgrades. Mo has been heavily involved in the engineering, management and estimating of civil works, including the delivery of safety, quality and productivity targets.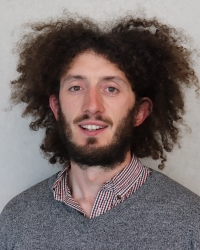 Bryan King
Project Manager
Bryan has extensive experience in civil engineering and project management having spent over 5 years working with CPB Contractors in Melbourne prior to commencing with Gearon in 2020. In addition to this, Bryan worked as a Site Engineer in Queensland for 3 years and also worked in Ireland whilst studying for his Civil Engineering Degree. This has resulted in Bryan having a well-rounded knowledge of various construction requirements and techniques.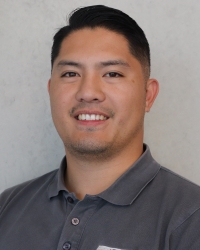 Leandre Abarquez
Project Engineer
Leandre joined Gearon Civil in 2012 as a student Engineer, quickly establishing his skills in estimating and tendering. Upon completion of his Bachelor of Civil Engineering, Leandre was employed on a full-time basis as an Engineer at Gearon Civil. Leandre plays a large role in the tendering process and has managed a variety of projects – from carparks and retarding basin reconstruction, to freeway upgrades and Railway Level Crossing removal.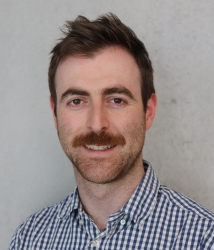 Ben Kaiser
Project Engineer
Ben has over 5 years experience working in Water and Civil Infrastructure. When Ben graduated from university with a degree in Civil engineering he secured a job with CPB Contractors. He spent the first 3 years working on Melbourne Water projects and the next 2 years working on the North East Link as a Project Engineer. Ben has a keen eye for detail and is very thorough with projects he is involved with. Ben commenced with Gearon Civil in 2021 and has been a Project Engineer on the Lilydale LCRP.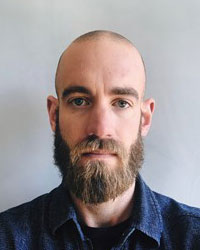 Cody Mason
Estimator
Cody commenced with Gearon Civil in 2018 as a Labourer with a background in landscape design and architecture. In 2021, Cody transferred his knowledge and experience of on-site construction to the role of Estimator and Safety Officer in the Gearon Civil office.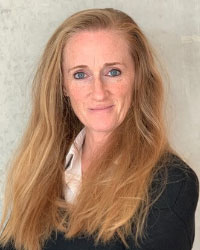 Rosemary Hawke
Senior Manager / HSQ Manager
Rosemary joined the family business in 1999 after many years working in television production both in Melbourne and overseas. Rosemary is a Senior Manager and Safety and Quality Manager. Rosemary developed and launched Gearon Civil's 'GearSafe' Management System in 2014, combining Safety, Quality and Environment under the one framework. In 2016, GearSafe became a paperless management system run via tablets and mobiles on-site to effectively manage and deliver every aspect of the company's operations. GearSafe is accredited to ISO AS9001, 14001 & AS4801.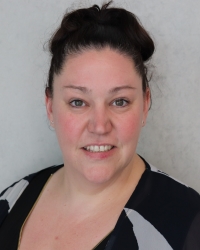 Rebecca Lund
Office Manager
Rebecca commenced at Gearon in 2020. With over 18 years of experience working in accountancy and financial roles, Rebecca quickly became a valuable asset within the Gearon office team. In her role with Gearon Rebecca is responsible for financial control, payroll, HR matters and overall office management.
We'll help you to build your future.